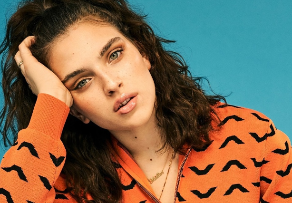 Support:
CVSS
With her star on the ascent for 2019,
Mae Muller
is part of a new generation of refreshingly candid pop stars making empowering music.
Superlatives come easy when you first come across newcomer Mae Muller. Whether you've just tuned in to her songs for the first time or you bump into her on the street, there's something as familiar or relatable as a warm cup of tea on a cold day. It's partly down to the honest braziness you first come across when you hear Muller's lyrics, coupled with the fact she sings exactly what's on her mind. It's also down to the fact she's got a raw, passionate message to get off her chest with some of the best storytelling in town.
Muller is still only 21, but she describes herself as a "late bloomer," having only penned her first song two years ago. That track, "Close", remains on her SoundCloud to this day, a symbol of where she has come from and a reminder of the raw emotion she puts into each of her relatable pop bangers.