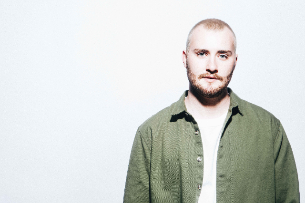 New Age Live: Sam Wills & Reuben James
Every Friday at Colours

Join the new age of live music. New Age will showcase up and coming live neo-soul/R&B acts early in the evening. As the night turns to dark, the after party will be hosted by Supa Dupa Fly DJs serving up the latest Hip Hop & RNB to dance to into the early hours.

This is the place to come and catch rising live stars on the cusp of stardom and then party with one of London's most turn't music collective Supa Dupa Fly!
Fri 4th Oct w/ Sam Wills
British born Sam Wills is spearheading the electronic soul movement, rapidly working his way on becoming one of the UK's most talked about musicians.

*Tickets to the live show includes entry to Supa Dupa Fly Club Night straight after!*